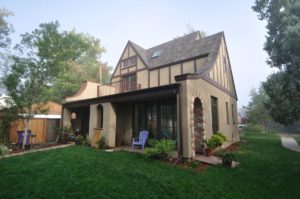 Yardstick Studio designs a wide variety of residential projects.  Whether its a Renovation or Addition to existing home, an Accessory Dwelling Unit, or the design for and entirely New Home, we will guide you through the process from conceptual planning through project completion. Starting a residential project can be an anxious time.  Working with someone with expertise in residential design and construction can be invaluable; and having someone to guide you through the process, from start to finish, can help make the your experience enjoyable and lead to a successful project.  Like all construction, residential projects start with planning & design, but unlike many other architectural firms, that may design residential projects on the side, Yardstick Studio specializes in residential design.  With over 35 years of experience working in residential design and construction, Yardstick Studio can help make your next project truly remarkable; one that enhances your lifestyle and provides you with a home you'll love and enjoy for years to come.
Schedule a phone call or a meeting below to learn more about how Yardstick Studio can help you with your residential project:
Take a look as some of Yardstick Studio's past Residential Projects and Designs.